Crossroads Music Fest 2022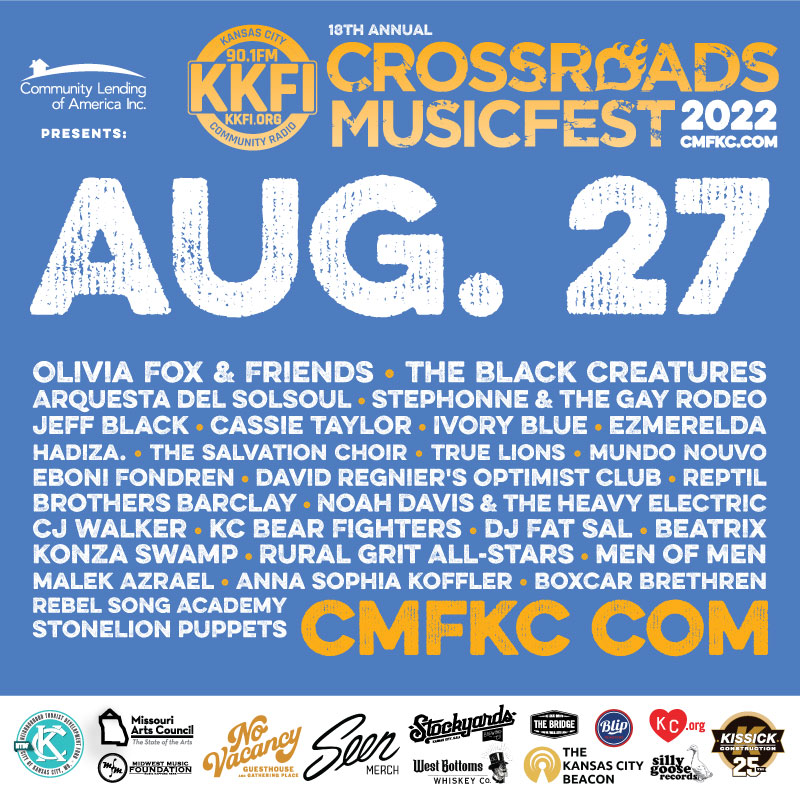 The 13th Annual Crossroads Music Fest is back for 2022 with more bands and more stages than ever, and West Bottoms Whiskey Co. is excited to sponsor this incredible event celebrating local artists and local business. 
Enjoy highly talented bands and musicians across 5 different stages, all located in the West Bottoms – and support local bars and restaurants in the West Bottoms in between! The event includes a shuttle that will be available between each stage making it easy to enjoy the entire day. 

Share this story online