Wettest Block Party hosted by Ninth & State and West Bottoms Whiskey Co.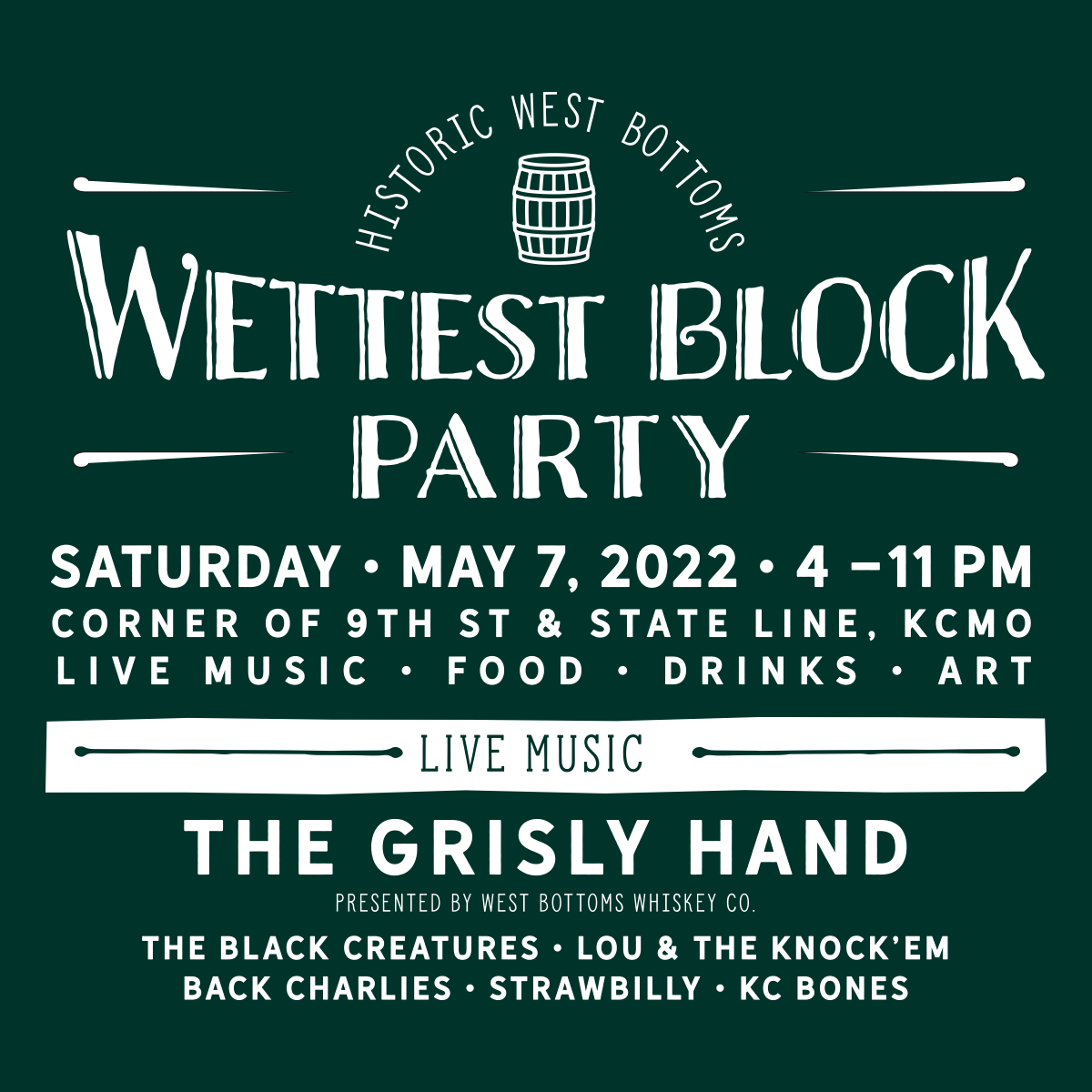 Join us at the Wettest Block Party at Ninth & State
The West Bottoms for many years was home to the wettest block in the country, a strip of bars and strip clubs where prohibition did not exist. Now, our friends at Ninth & State are honoring that fine tradition and throwing the Wettest Block Party!
We're thrilled to sponsor this event along with many other great people and businesses and hope you'll join us. We'll be serving cocktails and selling merch and bottles all day – listening to great live music and eating some awesome food truck food while we're at it.
Share this story online