Join us at the Mid-America LGBT Chamber Business Pride Awards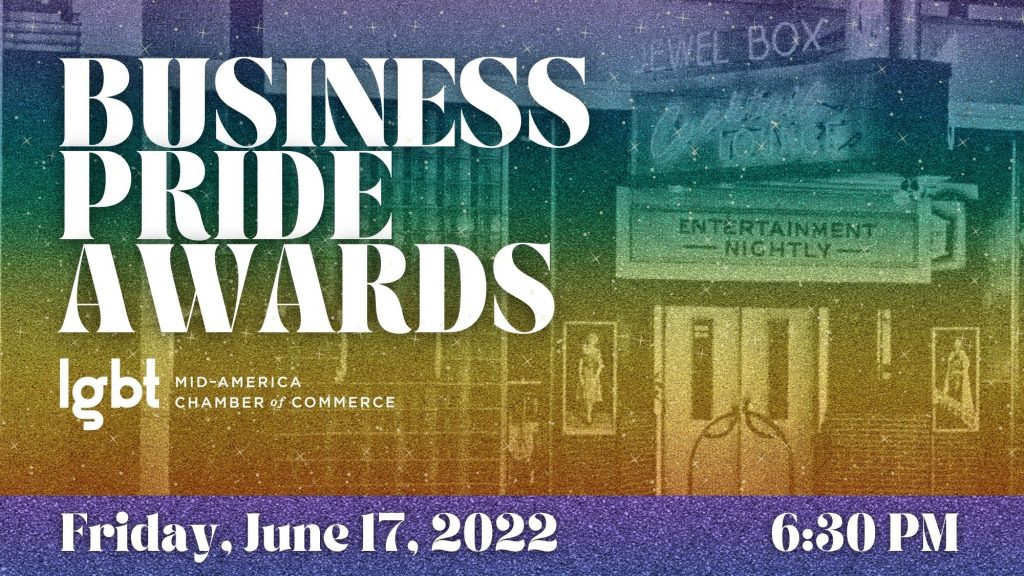 The Mid-America LGBT Chamber Business Pride Awards Celebrates and Honors LGBTQ Owned & Allied Businesses in KCMO
The Mid-America LGBT Chamber of Commerce exists to advocate, promote and facilitate the success of the LGBTQ business community and their allies through the guiding principles of equality, inclusion, economics and education.
The 2022 Business Pride Awards is a night of celebrating and honoring LGBTQ owned and allied businesses across the Kansas City metro, and we are proud to support those efforts as a member and as a sponsor of the event.
We hope you consider joining us and the entire Mid-America LGBT Chamber community on Friday, June 17th at the Kansas City Club for the 2022 Business Pride Awards!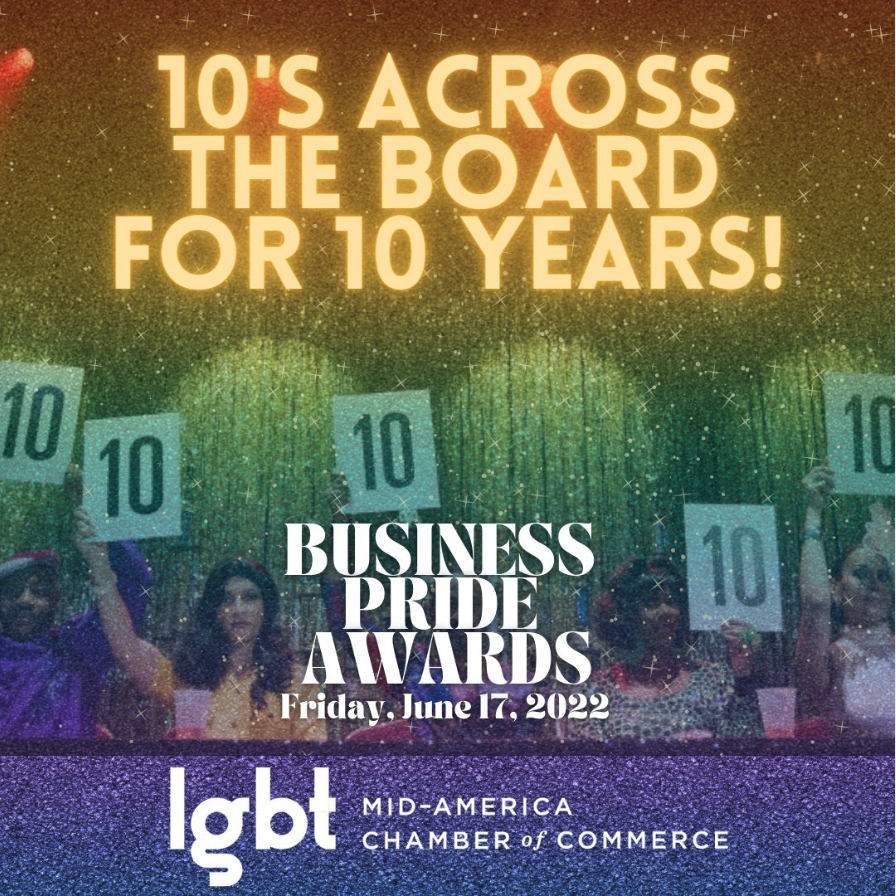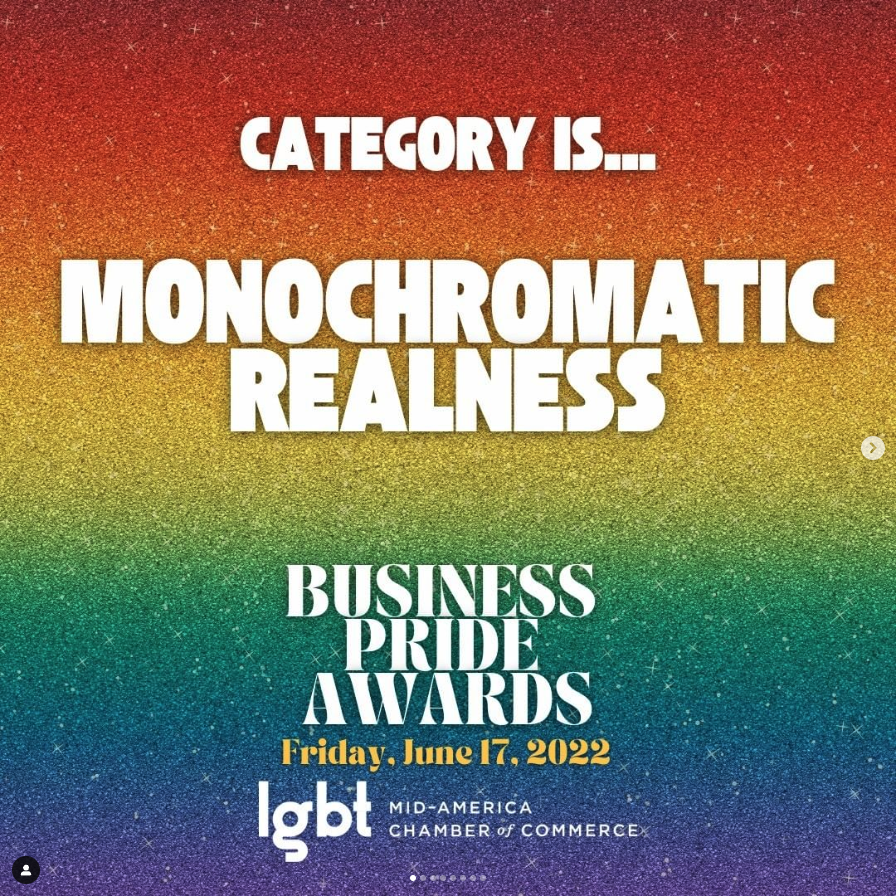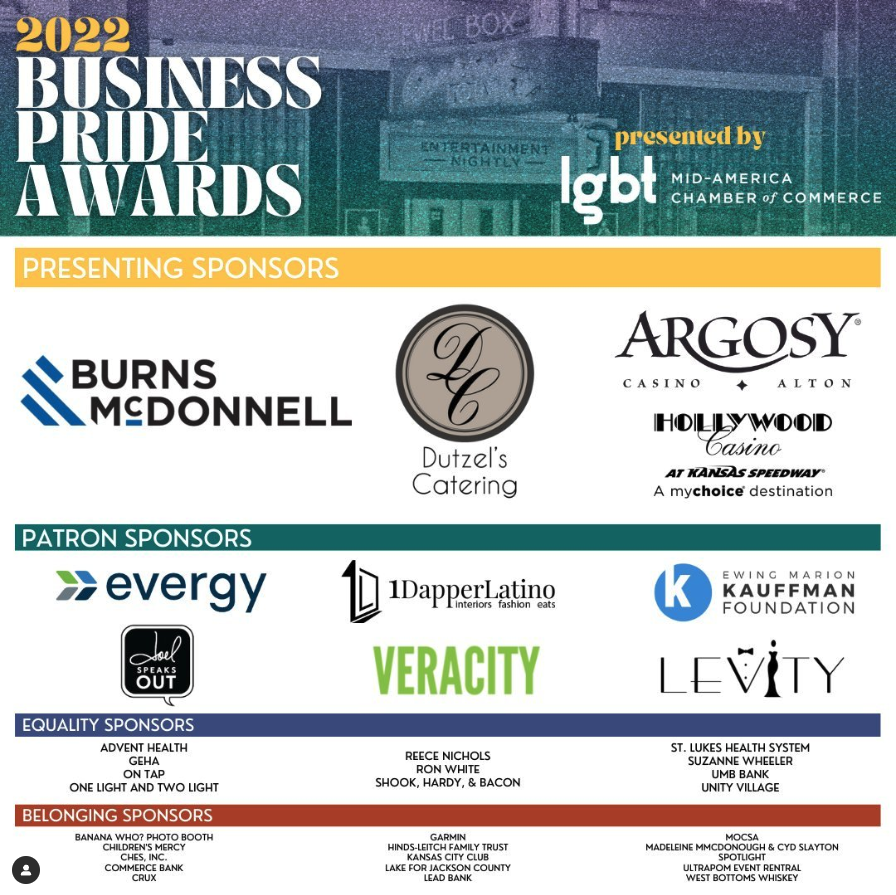 Share this story online