Las Vegas Global Spirits Awards 2021 Results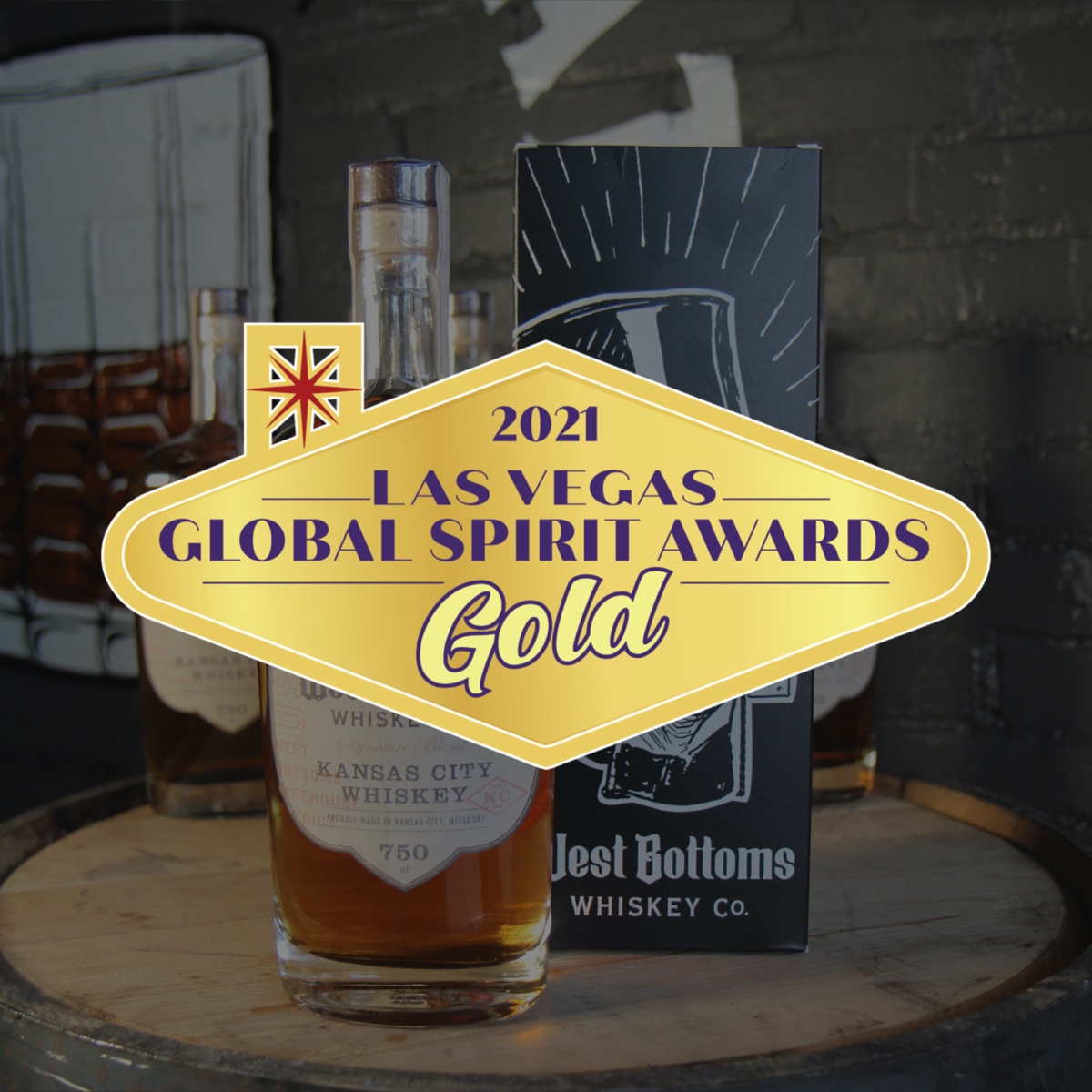 West Bottoms Whiskey Co. wins first ever gold medal at las vegas spirit awards 2021
Las Vegas is the Entertainment Capital of The World. It is also the home to the Las Vegas Global Spirit Awards, an internationally recognized competition for distillers across the world judged by some of the most discerning palettes anywhere. This week they announced the results of the 2021 competition and West Bottoms Whiskey Co. Kansas City Whiskey was awarded a Gold Medal!
This was the very first year that our whiskey was entered into this competition, and the first year that our whiskey was entered into ANY competition. The Gold Medal adds to the Double Gold Medal we received at the Denver International Spirits Competition for 2021, making our first year truly award-winning. 
Our Kansas City Whiskey was entered in the Blended American Whiskeys category as a blend of 2yo Rye and Bourbon whiskeys with less than 2.5% Oloroso Sherry – the secret behind Kansas City style whiskeys. We were judged among hundreds of other blended American Whiskeys. 
Click Here to find all our recent news and announcements related to spirits awards and competitions. 
Share this story online